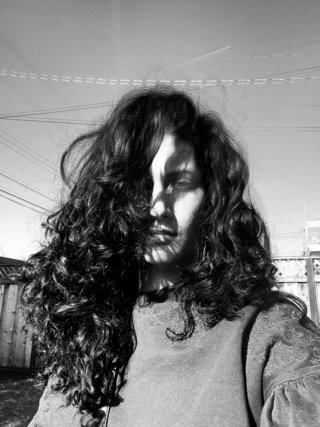 Rema Chaudhary is a photographer based out of Mumbai, India. She studied photography and film in Massachusetts and has since worked with notable clients like Google, Dior, Nike, Meta, Gucci etc. Her practice spans across the genres of portraiture, fashion, fine art and advertising.
Fascinated by people's lived experience, her compositions have a quiet artfulness that draw the viewer in. Frequently shooting in the personal environments of her subjects, she looks for moments of whimsy and grace. She has been published in magazines like Elle France, Dior Mag, Forbes Japan, Vogue, Harper's Bazaar, Architectural Digest and many more.
In 2019, she had her first solo exhibition, "The Lightness of Being" followed by her second solo "Alone,Together" in 2021 with which she launched her first book. This concept artist book is a time capsule that documents the lives of two people on opposite sides of the planet during the 2020 pandemic using screenshots as raw material. She has also been part of group exhibitions in India and London including the India Art Fair in 2022.
Email:
rema@remachaudhary.com